Post by blothorn on Oct 12, 2016 18:59:34 GMT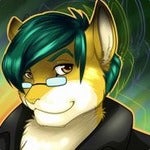 Maybe the Teller-Ulam thing. I'm not sure. I know the stock high-yield warhead uses the max boost possible, so it's clearly intentional.
As a side note, I wish that using DU or other fissionables as the tamper affected yield due to neutron flux. Right now, as far as I can tell, with pure fission and low-boost warheads you want the densest possible tamper (osmium) and with high-boost warheads you instead want the lightest possible tamper (lithium).
Of course, it might be that secondary fission is only a feature of two-stage warheads. I don't know.
That is part of it--U-238 only in response to a very high-energy neutron (1 MeV). Fission reactions produce few such neutrons, so tamper fission plays little role in pure-fission/boosted fission (where most of the fission-produced neutrons will be absorbed by the primary fission fuel). That said, there were designs (I think one was built, and none tested) for bombs with a much larger quantity of fusion fuel between the primary warhead and a DU tamper for the purpose of inducing fission in the tamper.
I think this is the static density, not the imploded density, just from how the total masses work out. And I think the "this is replicating Teller-Ulam" unsatisfying because we are achieving ~10x the yield:mass of real Teller-Ulam bombs (for a given mass).