Post by anotherfirefox on Aug 17, 2018 23:48:59 GMT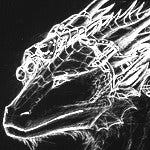 I'd argue for both - diamond in base game should account for graphitization, but it's not mod's business changing that.
In my opinion, that's the very reason why mod exist. Having more option doesn't bite anyone but saves the very life of the game.
Excuse me saying KSP again, but form the very beginning of the game there was tons of super cool, necessary, realistic mods which break the stock game totally. Deadly Reentry, simulates reentry heat which wasn't modelled in early development, breaks every single stock crew capsule design. Ferram's Aerospace Research, which reconstruct the shitty early stock aerodynamics (it even uses voxel mapping to check out the shape and cross section, on which game doesn't have a single voxel calculation!) so sent every single stock airplane into the grave. Ven's Stock Revamp, it even declared "Hey I'm gonna rebuild the shitty stock things" from the title. Prinkipia, introducing the N body sim into the patched conic game, even shatters the very star system in stock which isn't gravitationally stable(intentionally for difficulty reason)! The modders reversed the orbit of a moon to fix it. Real Fuel introduced tons of real life materials into the game which only have "fuel" and "oxidizer" so you have to rebuild stock ships with proper fuel to work again. I can still name a several thousands of mod break stock game but made nobody unhappy.
So did these harm anyone? No. Stock game still alive with all the casual random cute shittyness, and it still has large community playing it. Super heavy modded KSP, namely Realism Overhaul, also has a large (yet smaller) community playing it. Original developers took advantage of taking some cool-yet-vanilla-friendly mod into their regular updates. Everyone's happy.
It's just like the freedom of speech: Let them speak whatever, and let the audience decide what to survive. Democracy, shortly.