Post by David367th on Jan 4, 2017 13:50:45 GMT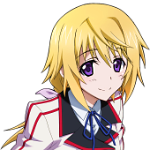 Octaazacubane
because explosions.
Also there's a lot of variations of the few hydrocarbons we already have, has anyone looked into something like Decene or Pentene?
Apparently octanitrocubane is in the info links, but no reaction for it...

qswitched

pls
 apparently apparently when you add something to the code the game can google it for you.
Feel free, though I think it would be a good practice to only start a thread for it after gathering the info you can. I mean, I don't think we wanna fill the forum with requests for theoretical substances. Cubane (here) and diborane (http://childrenofadeadearth.boards.net/thread/548) are the only things we've looked into so far, I think (aside from osmium getting a thermoelectric sensitivity value, and possibly soon a reflectivity). Decene looks to literally be C
10
H
20
to decane's C
10
H
22
in the same sort of arrangement; alkenes are probably very similar to the point that I wouldn't bother.
Rocket Witch
, how does it do as a chemical propellant (with oxygen)? Or does that require additional data?
Oh, yes, it does and here's a table.
ChemicalReaction LOX Cubane
Reactants Oxygen Cubane
ReactantCounts 10 1
Products Carbon Dioxide Water
ProductCounts 8 4
ActivationEnergy_kJ__mol 217
AutoignitionTemperature_K 771
CharacteristicLength_m 1.27
Reactant and product counts are from
someusername6
as above.
Augoignition comes from benzene (again).
Activation energy value is shared by ethane and propane (I went with the most common/in-between value), and characteristic length by all of the hydrocarbons. Just plugged them in to fill the table out for the moment, but the latter is presumably fine as-is.
Trying to use it crashes the game though, either on startup (if it's placed in game data) or on module design (if it's placed in mod folder). I guess the reactant and product counts don't add up..?
I had the same problem with octanitrocubane. I could put it into materials but if I put it into chemical reactions I'd crash.