Post by nivik on Oct 7, 2016 19:18:40 GMT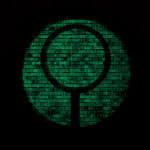 My mistake on the misquote. Still, if these work properly I think you gents may have revolutionized our little space warfare sim.

I'm going to give it a shot with a conventional explosive, myself. Material limits should be much less of an issue, and if I can translate 30% of an 1.0 kg octogen charge's explosive force into kinetic energy, that's around 2.14 MJ of KE. Applied to a one-kilo projectile, that's another 731 m/s of velocity, which ain't bad. I suspect a flat charge against the back of a flat plate will be the most efficient configuration with the least amount of radial wastage.
(Oh. Full disclosure! The math I did a while back was wrong. Right now my missiles are hitting with the force of around 1.5
kilograms
of TNT, not tons. Not nearly as ludicrous as I'd originally estimated.)
I'm going to do a theoretical comparison between KKVs and EFP (explosively formed penetrator) warheads:
KKV:
dry mass of 2.61kg (1.61kg rocket body, 1.00 kg penetrator), terminal velocity of 3500 m/s: kinetic energy of
15.9 MJ
.
EFP:
penetrator mass of 500g, warhead mass of 500g, terminal velocity of 3500 m/s. Octogen energy density is 7.14 MJ/kg, energy in 500g is 3.57 MJ. Kinetic energy of the penetrator before detonation is 3.06 MJ, total maximum theoretical energy is
6.63 MJ.
At 30% energy extraction from the explosive, penetrator energy would be
4.49 MJ
, with the impact velocity being approximately 4,238 m/s.
Hmm. In this particular instance, the KKV seems to be more effective due to the mass of the rocket body, which isn't considered in the latter case. However, the majority of the rocket body is lightweight and fragile, so I'm not sure how much of an effect that part of the KKV has on the effective armor penetration. In the case of the EFP, the final projectile is a 500 gram plate at 4.2 km/s, which is still a massive impact, particularly for a weapons system whose launcher weighs about 100 kilograms.
I think the main advantage of explosive-driven EFPs is that they're an alternative to KKVs that can still be extremely tiny and very cheap, but sacrifice maximum range energy for effectiveness over their entire range envelope. A KKV at short range tickles. An EFP warhead at short range is still a half-kilo at over 700m/s.
None of this really relates to nuclear EFPs, but I was gonna do the math for my super lightweight missile systems anyway, so I figured I may as well put my findings up for others.