Post by newageofpower on May 10, 2017 4:51:24 GMT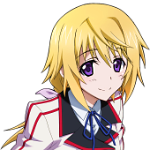 newageofpower
; keep it off the forum. If you generally dislike Ender's posts you can put him on an ignore list (edit profile, privacy tab).
All I've stated is the truth. If I've erred, let me know.
I've blocked a few people already, but
Enderminion
used to occaisionally write insightful and useful posts. I was hoping he'd turn around. I think a community is healthier when people respect each other; if nothing else people here are colleagues with shared interests. I'm on my late 20s. I must have been extremely arrogant / obnoxious / elitist when younger; it took me some time to get to somewhere where I feel secure and happy with myself. Maybe as a result, I rarely see malice on behavior that bothers me. I think it is more effective to point the specific issue out, not make a big deal out of it, and carry on.
To me, an earnest error is nothing to be ashamed of, to be lauded, even.
Sometimes, though, you keep giving people respect and keep trying to point out their mistakes, yet they ignore you and maintain the same behaviour. At some point the loss in quality of content and constructive discussion degrades the value of the forum.
I have absolutely
no
problems when a newer member does not grasp, say, tenets of high temperature materials science. I am
happy
to explain the basics of industrial processes, or expound upon my (meagre) understanding of nuclear engineering. Hell, people asking questions has helped me learn a few things in my time here.
I am not okay with someone casually insulting those who are here to help. If it happens multiple times, I
will
point it out. If you guys believe that 'being harsh' (note, for example, I did not jump down Enderminion's throat, as he hasn't warranted it... Yet) is a price too high to be paid for a high quality environment, then just say the word - I'll cease my activities and leave this forum.